Recreating the Halloween theme for yourself, subtly, is as simple as bringing elements of it into your everyday look. All outfits mentioned here are from the Halloween Collection of 

Dane Fashion

, a petite-friendly brand.
Introduction
Hey petite ladies! Halloween is sure to be here before you know it. If you're looking for a subtle way to deck yourself out during this spooky holiday, read on. Recreating the Halloween theme for yourself is as simple as bringing elements of it into your everyday look.
With these petite-friendly tips, you can enjoy wearing your Halloween-themed outfits year round. All outfits mentioned here are from Dane Fashion, a brand dedicated to creating stylish garments for petite women at 5'4 (163 cm) or below.
Leather outfits⁠—leather jackets, leather shorts, leather boots etc.
Leather is the perfect material for Halloween costumes. It's easy to find and easy to style, making it a great choice for your next costume. Leather jackets are an iconic part of any wardrobe, as seen in our petite-friendly Edgy Chic Capsule. You can find them with traditional designs; some even come with interesting details like studs or zippers, or lace, such as our bestseller leather-lace shorts. Another popular option is a pair of leather pants that look particularly good when paired with a leather jacket, but you can also try pairing your new leather outfit with other colorful pieces such as boots or hats.

DOUBLE TAKE ASYMMETRICAL BLACK FAUX LEATHER CROPPED JACKET S
Patent leather.
Patent leather is a glossy, non-absorbent material used in shoes and jackets. It can also be used to make purses and even some types of bags. Because patent leather is so shiny, it's a great way to add a subtle touch of Halloween flair to your outfit!

INVERNESS PATENT LEATHER KNEE HIGH BOOT

(available from US 3 to 8.5)
Printed⁠—animal, plaid, stripes, florals, and geometric.
There are many options for the look of your print. The print can be bold or subtle, geometric or floral, black and white—or colorful! It can also be abstract or realistic. Finally, it can either have one color throughout (monochrome) ,or multiple colors (multicolored). The print can be classic or contemporary. The print can be small, medium, or large.

NALA Animal Print Beret
(
available in 3+ colours)
Gatsby-inspired glam dresses and heels.
If you're looking for a way to add a touch of Halloween to your outfit, glam dresses are the perfect solution! They can be casual or formal and worn in the evening or during daylight hours. Glam dresses also come in many different styles, including sexy Halloween-themed dresses that are great for parties. Don't forget the classic opera gloves.

DATE NIGHT Ruched Midi Dress
XS (available in black & red)
GATSBY Black Sheer Gloves
One size
Vintage-inspired outfits with oxford loafers.
If you're looking to add a subtle Halloween touch to your outfit, we suggest styling some oxford loafers and vintage-inspired dresses or tweed sets. These shoes will be the perfect addition to any ensemble.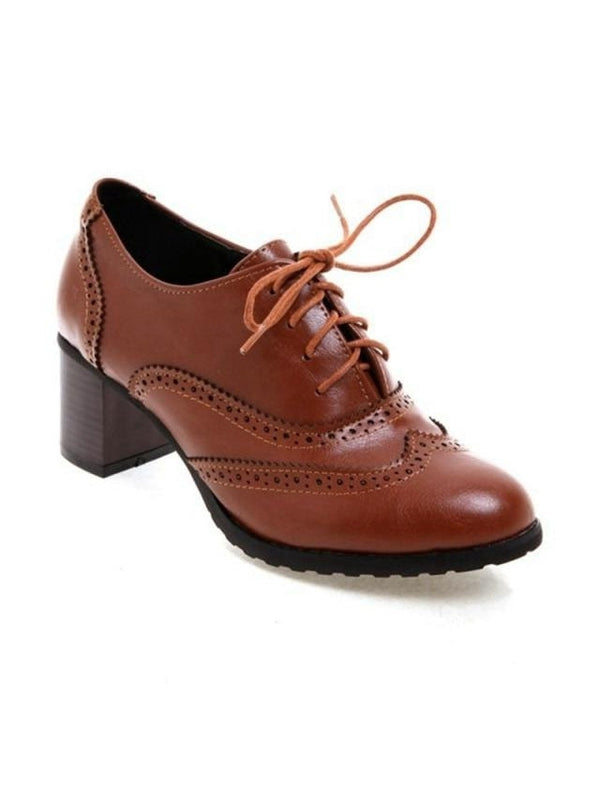 JANE Lace-up Chunky Oxford

Brown (available in 4 colours from US 3)
All-black or orange and black⁠—Halloween iconic.
The classic all-black ensemble is always chic, making it the perfect choice for any occasion, while orange and black are Halloween's classic color combination. Orange and black symbolize harvest season in many parts of the world. Orange-and-black clothing is commonly seen during fall months because it's practical for a wide variety of weather conditions.

CARRIE Bow-Embellished High Heel Stiletto Pump

(available from US 4)
Cozy sweaters - sweater dresses, pullovers, and cardi!
Sweater dresses, sweater pullovers and cardigans are the perfect way to stay warm during autumn. You can wear one of these cozy sweaters alone or layer several together—whatever you prefer! Stay in tonight handing out candy to trick-or-treaters or watching horror films, while wearing your cozy outfit.

COZY QUEEN Cable Knit Two-Piece Sweater Knee-Length Skirt Set One size (available in 3 colours)
ALICE Croc Embossed Knee High Boot Black (available in 4 colours)
And remember—coats and jackets!
If you're looking for something warm, check out their selection of sweaters and cardigans! You can never go wrong with classic pieces like these when it comes time for colder weather.
You can find the perfect outfit for any occasion with Dane Fashion, where petite women can shop exclusively. From scarves and hats to coats and jackets, you'll find a variety of styles that are sure to work well with your wardrobe. The petite-friendly brand is also committed to providing petite women 5'4 (163 cm) and under with stylish choices in sizes 00-14 and petite shoe sizes.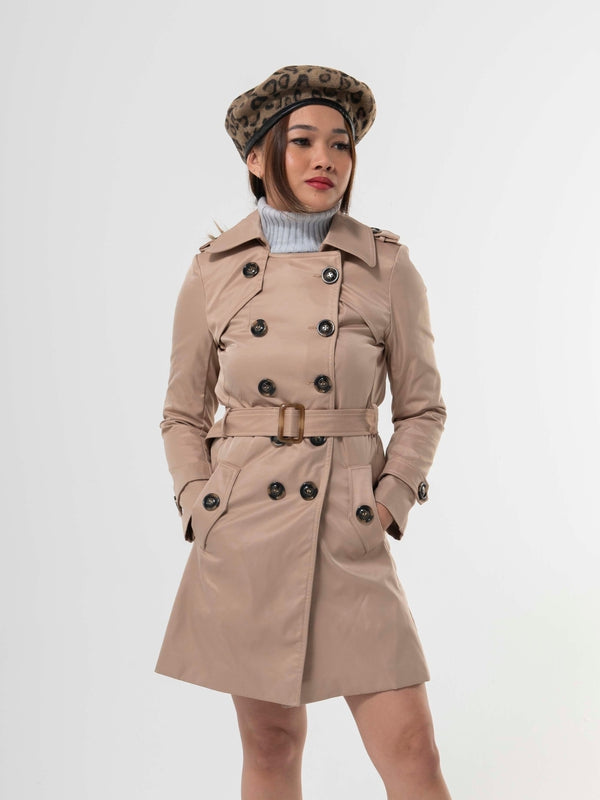 SHEFFIELD Belted Slim Trench Coat (available in 4 colours)
Conclusion
As you can see, there are so many different ways to go about adding a bit of Halloween spirit to your outfit. You don't have to wear anything too crazy or over the top⁠—just add some fun details here and there! And don't forget that we're here if you need a little inspiration. If you're still looking for ideas on what to wear this holiday season, check out our latest blog post, Casual Thanksgiving Outfits.
And for more petite fashion guidance, be sure to check out our petite style blogs. You can also join our community of chic petite fashion #danefashion by following us on Instagram.